Blog
There is nothing like a nice, hot bowl of soup on a cool Fall day! This season, we're bringing back our Chicken & Corn Chowder to the menu. Is this creamy Signature one of your favorite menu items? You're in luck!
Check out Corporate Executive Chef Brigitte Bledsoe's Recipe below!
And don't forget to follow us on Pinterest to stay updated on more of our Delicious Southern Recipes!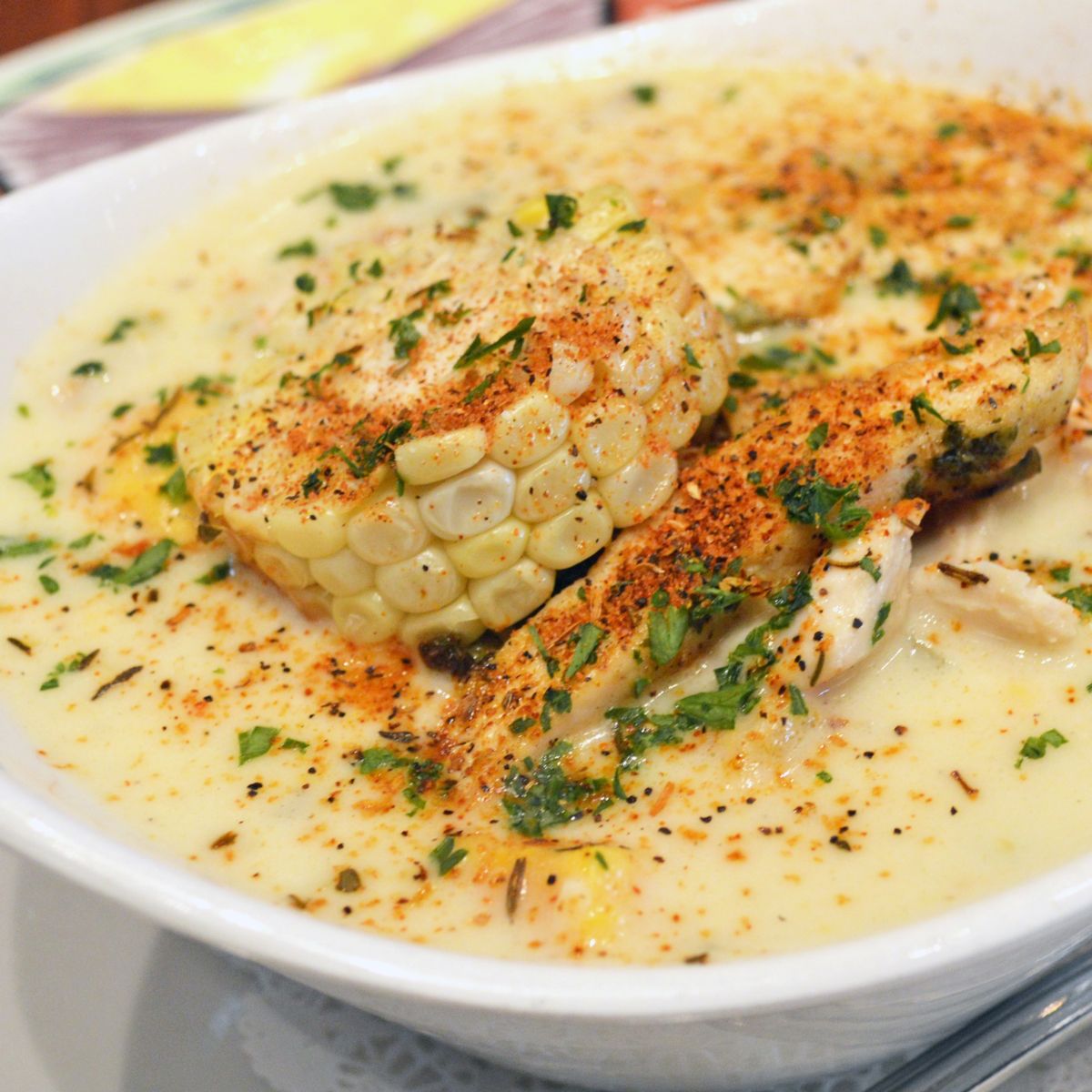 CHICKEN & CORN CHOWDER (Yields: 6-8 Servings)
Miss Shirley's Cafe
INGREDIENTS
1 lb Boneless, Skinless Chicken Breast (Baked and Shredded)

½ c Diced Bacon

3 each Celery Stalks, Diced

1 each Small White Onion, Diced

1 each Red Pepper diced

1 tsp Garlic, Chopped

1 Large Sweet Potato, Peeled and Diced (Blanched in water)

1 c Roasted Corn

4 each Green Onions, Chopped

1 tbsp Parsley, Chopped

1 pt Heavy Cream

1 pt Whole Milk

1 qt Chicken Stock

1 each Bay Leaf

Dash of Tabasco

Salt and Pepper to taste

4 oz Unsalted Butter

¼ c Flour
1. In small pan, over medium heat, melt Butter.
2. Using a wire whisk, slowly add in Flour, stirring to remove lumps.
3. Let mixture cook for 1 -2 minutes, over low heat, stirring constantly until it is the consistency of wet sand. Remove heat and save for later.
4. In large stock pot, over medium heat, saute Bacon, stirring constantly until Bacon begins to brown and get crispy.
5. Add Onions, Celery, Bay Leaf, Garlic, and Red Peppers. Cook for 2-4 minutes until Vegetables begin to soften, stirring occasionally.
6. Add cream, milk, and stock. Bring to a boil. Lower heat to a simmer and using wire whisk slowly add in the flour/butter mixture stirring constantly to remove lumps.
7. Add in Sweet Potatoes, Corn, Shredded Chicken, Green Onion and Parsley. Stir well.
8. Add Tabasco and season with Salt and Pepper to taste.
9. Serve hot or let soup cool and place in storage container to refrigerate.